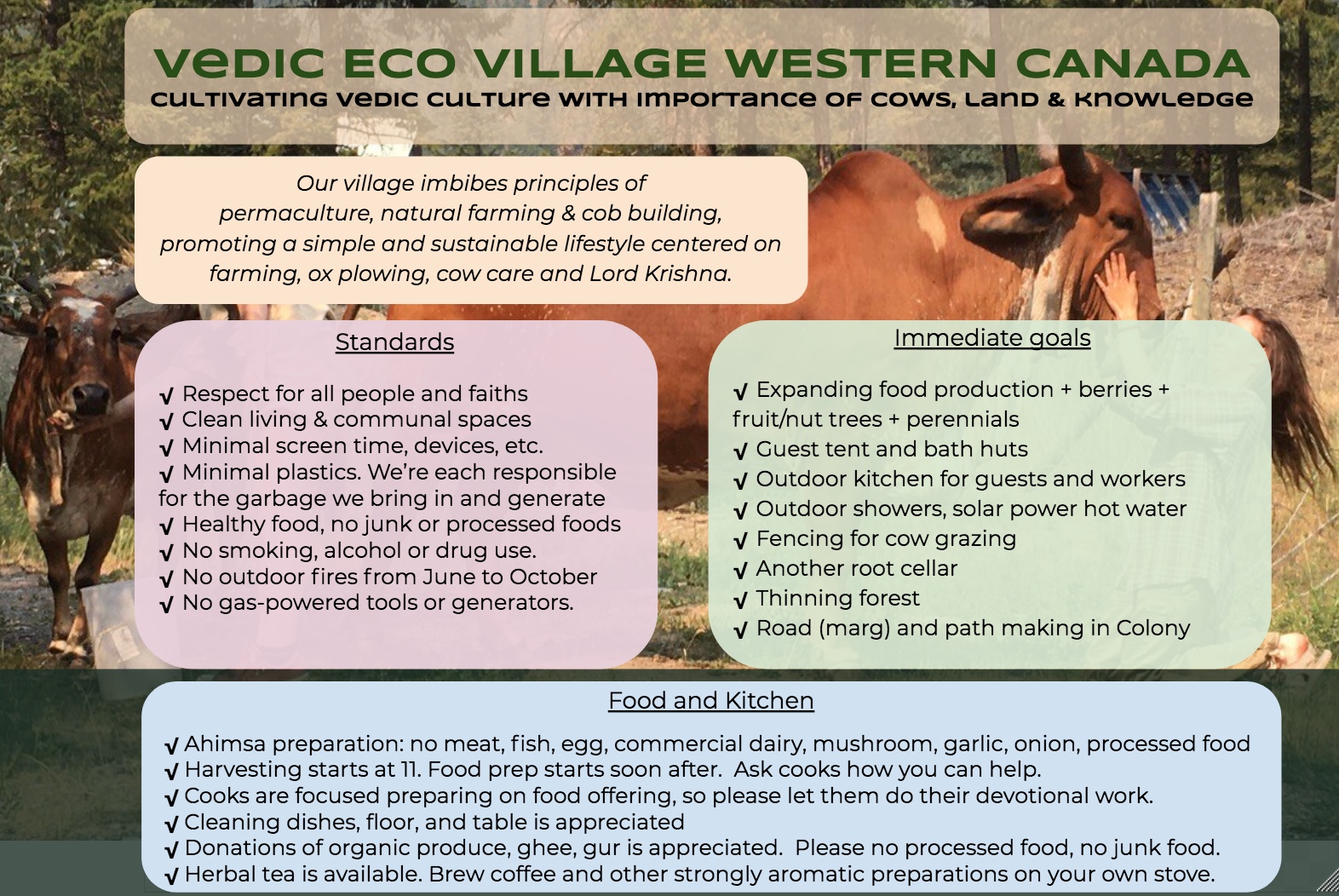 We follow the values of Vedic culture, namely the importance of cows, land and knowledge. 
Daily activities include growing and harvesting food, clearing the forest, milling lumber and building infrastructure. 
Srila Prabhupada predicted that, "One day millions of people would be coming to our Hare Krishna farms because they are unemployed. And we must accept them. We must feed them. We must let them live there and they will gradually become spiritualized. We will put them to work, they will get their food and there will be prasadam. They will hear something about Krishna and they will gradually by the millions become devotees."
The Vedic Eco Village imbibes principles of Permaculture, natural farming and cob building promoting a simple and sustainable lifestyle centered on cow culture and Lord Krishna
---