The guest cabins will host future visitors to the Vedic Eco Village.  The guest area is between Guest Parking and the Gurukula Colony.  The guest area has an outhouse, solar shower and kitchen area.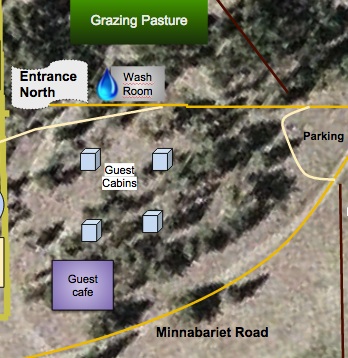 There will be four cabins.  Each cabin will have a bed, table, chair and bed only.
Materials required: lumber, building supplies, plumbing and fittings, cob oven bricks. 
Ideally, we will get our own wood mill to cut the lumber from local trees we are clearing.
Project Status
not started
Estimated Project Cost
50,000